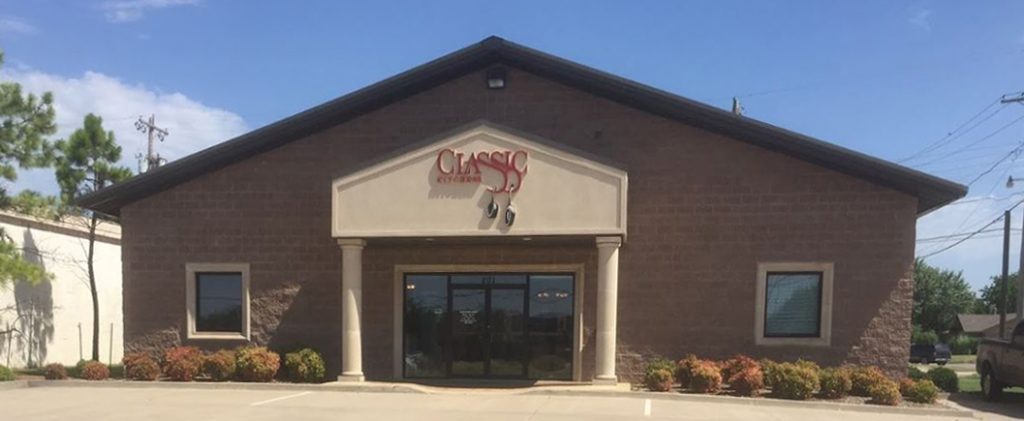 We invite you to tour our showroom to visualize the possibilities, meet one of our design professionals and see why so many people choose Classic Kitchens. Walk ins are always welcome, but an appointment will ensure one of our team members can assist you and answer any questions you may have.
Showroom hours are Monday-Thursday, 10 a.m. to 5 p.m., and Friday by appointment – Early morning and evening.
Stephen Wells CKD, Owner – 36 years experience
Grant Parcell, Owner – 16 years experience
Address: 201 W Wilshire Blvd
Oklahoma City OK 73116
Phone: 405.755.5822
Our design team is prepared to assist you not only on new or remodeled kitchens and bathrooms, but also libraries, laundry rooms, entertainment centers, family rooms, and studies. Our talented team can help you blend your specific needs into the most aesthetically pleasing and functional room possible.
Come Visit Us!